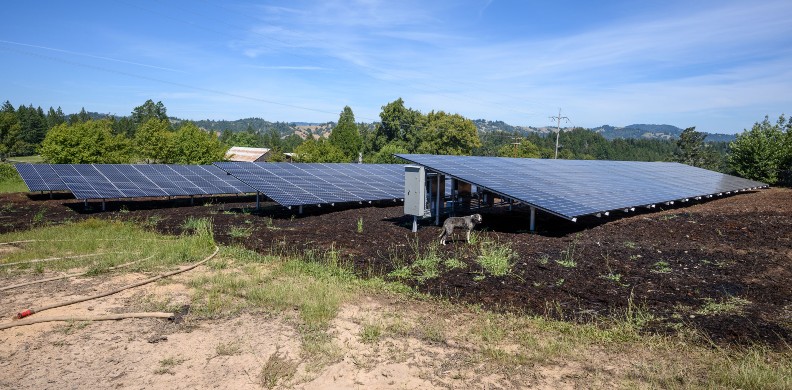 Building on a long-term commitment to conservation, Richardson Ranch opted to go solar back in 2017. With the help of Northern Pacific Power Company, we installed 385 solar panels on an acre of land to power our daily operations. The 116-kilowatt system produces 165,000 kilowatt-hours annually, supplying enough energy to power a dozen meters throughout Richardson Ranch, including our entire sawmill operation.
Our legacy of sustainability beginning in forestry conservatorship and restoration in the 1870s is at the heart of what we do. From our cattle grazing techniques to the production of biochar, Richardson Ranch has always been looking forward. Generating our own clean, renewable energy was just the next step in securing a bright future for generations to come.
In the life of our solar panel system, we hope to reduce 3,414 tons of carbon dioxide equivalent to:
Planting 79,546 trees
Recycling 10,788 tons of waste
Displacing CO2 emissions from 387 homes
Avoiding the use of 83,258,500 gallons of water
In January 2020, Richardson Ranch was featured in the Independent Coast Observer for our work converting wood waste such as leaf litter, brush, and dead plants from our timber operation into biochar. Biochar is a charcoal-like substance that helps reduce fire risks, climate change impacts, and forest health.
This process helps to reduce our environmental impact while improving the quality of soil we use in our livestock grazing land. Since biochar retains nutrients and water while stimulating the growth of new plants, we made the decision to integrate it into our sustainable strategy back in March 2019.
For more information, please read the article below or contact us.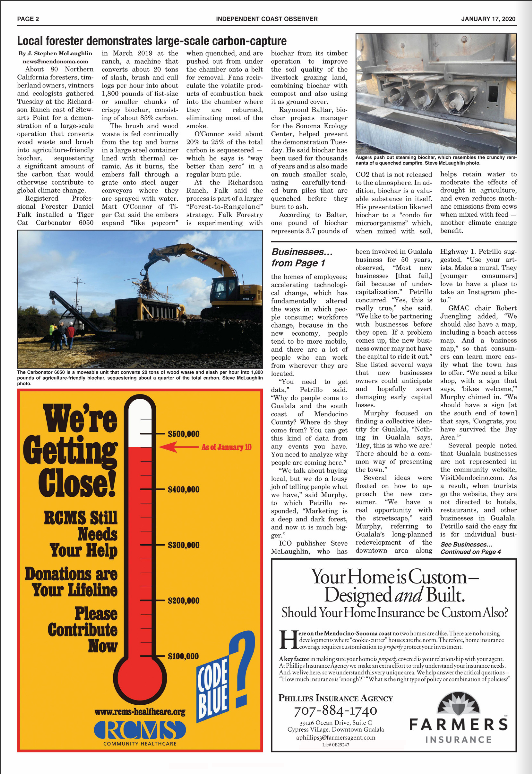 Want to learn more?
Email us below.