Bring your event to the Historic Landing at Stewart's Point Event Center
This unique property with its newly restored and historic barn with doors that open to a beautiful view is the perfect location for your special event. In addition, your guests can plan an extended stay to join the fun by circling the wagons (RV's & Tents) on the bluff that overlooks the beautiful Northern California Coast.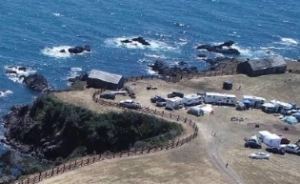 Our large historic barn at Stewarts Point is available for weddings, parties, reunions, and more. Enjoy the gorgeous authentic location that can host over a hundred people on a backdrop of the Pacific Ocean.
This one-of-a-kind elegant venue is the perfect indoor, outdoor experience to celebrate the most important moments in life.
Interested in hosting an event?
Email us below.
Recommendations
The following businesses are available to make your event or celebration special. We offer these contacts for you to make a connection with many of the vendors that are available to provide services for your event, whether it is a wedding, conference, or just a gathering of friends and family. 
Catering
Florist/Event Design
Photographers
Party Rentals
DJ Music
Cake/Confections
Hair & Makeup
Officiant
Transportation
Lodging
Event Coordinator